Paulo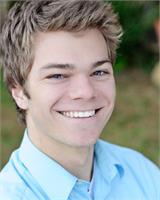 With a lifelong foundation of Mixed-Martial-Arts and classical ballet, Paulo was drawn to Yoga for its ability to hone the body, mind, and spirit. Paulo completed his 500-hour training, in his hometown of Los Angeles, with Yogaworks. Paulo believes his physical background and intensive Yoga training has prepared him to help anyone feel better about their body and their movement. Paulo moved to Edmonds in early 2016 and is making the necessary steps to eventually attend the University of Washington's Doctorate program in Physical Therapy. Paulo hopes to share his experience and love through Yoga while also bringing more practical knowledge of physiology that will allow students to digest the potential that correct alignment can offer. Paulo's style is influenced by a lineage of Ashtanga and Iyengar Yoga, but he considers himself a Slow-Flow Power Yoga teacher. It is not just about sweating and stretching; it is about exploring unknown corners of mind, body, and spirit through breath and movement.
Paulo instructs the following:
The bridge class between Hot Yoga and Power Vinyasa Yoga. The class is perfect for those who want a

bit more of a workout but are not ready for the power class. Class is held in the hot room at a toasty 105 degrees.




Join us Friday nights for a 90 minute yoga class. Sure to get you ready for the weekend!