Christine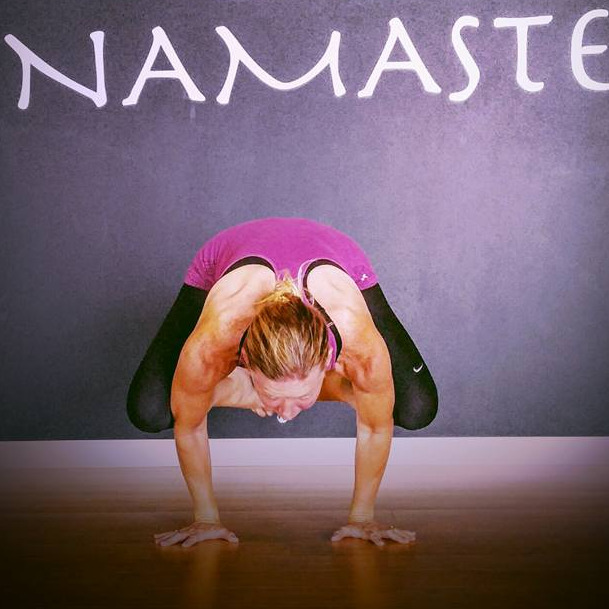 I started practicing yoga over 12 years ago. To be honest it was the HOT before the word yoga that really caught my attention. I was an avid athlete and fitness enthusiast and loved the heat. I had no idea that first class would change me forever, and I'm so grateful. I practiced as much as possible. With two kids it was a challenge but provided a much needed physical and mental break from hectic days. Using skills from my former career in banking, I began doing the books for a studio. Being around yoga on a regular basis fueled my love for the practice until I finally decided to become a teacher. I finished my CPT for fitness and yoga instruction in 2011 and love being able to share my passion with others. Life's chaotic and not always controllable, but it's how you handle the chaos that matters. For me practicing yoga helps prep me for life…it's the calm in the center of the storm.
Christine instructs the following:
Meld movement and breath for an amazing mind-body practice. These faster-paced classes are perfect to create a strong, flexible and balanced body with fun and energetic music to keep up the energy throughout class! Room temperature is around 95 degrees, so be prepared to get your sweat on and detox the body!

Hot Power Vinyasa classes are best suited for the yoga practitioner who has taken at least 3 Hot Yoga classes prior to their first Power class. Terminology and alignment from Hot Yoga classes is what will help build a strong but safe practice in HPV classes. Please be well hydrated prior to class, bring your own mat, towel, and plenty of water!




Use Suspension trainers and body weight movements to challenge every muscle in the body. With a strong emphasis on strength, you will coordinate movements (asana/postures) with breath, and simultaneously challenge your strength, mobility and balance. End this workout with a 20 min yoga series to relax and restore.

Class is in the non-heated room.

All Levels Welcome!




Our Hot Yoga classes are "Hatha" based with a flair of vinyasa. Haha comprises of postures (asana), Breath work (pranayama) and meditation (dyana). The longer posture holds help to increase both strength and steadiness of the mind and body, and also find benefits out of each asana with proper alignment cues and hands on adjustments when needed. The heat is designed to help increase muscular flexibility, sweat, and to help free your body from toxins. All levels welcome to these classes! Please bring a mat, towel, and plenty of water.

The temperature and humidity may vary depending on class time and number of students, but we try and make the atmosphere the same for each class. We keep our heated room to around 105 degrees (Hot Power Vinyasa classes range from 95-100 degrees). We are aware that humidity can cause serious overheating and over exhaustion, therefore we opt for a dryer heat by excluding a humidifier which most hot yoga studios in the area have.

If you have any questions about Hot Yoga at Bindi Yoga before taking a class, please let us know! All of our instructors are here to help in any way possible.