Ali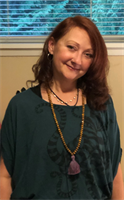 Ali took her first yoga class in 1995 when she was pregnant with her son. Since then, her practice has changed, challenged, and nurtured her - much in the same way parenthood has. For Ali, yoga has been a solid friend to journey with. The spiritual, physical, and mindful benefits continue to be immeasurable, and she is grateful have the opportunity to teach yoga so that others may also benefit.
Ali is a 2012 graduate of Twist Yoga's Teacher Training. She is a lover of learning and takes yoga classes wherever she happens to be in the world and considers that to be a huge part of all travel experiences. She has a passion for restorative yoga and slow-flow practices. Ali has been teaching high school for 20 years where she continues to bring mindfulness practices to her students. Through teaching both yoga and high school, she sincerely hopes to provide her students with tools to use to become calmer, stronger, more confident, and more content.
Ali is currently not instructing any classes.