Ali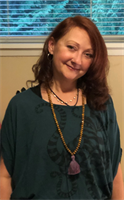 Ali took her first yoga class in 1995 when she was pregnant with her son. Since then, her practice has changed, challenged, and nurtured her - much in the same way parenthood has. For Ali, yoga has been a solid friend to journey with. The spiritual, physical, and mindful benefits continue to be immeasurable, and she is grateful have the opportunity to teach yoga so that others may also benefit.
Ali is a 2012 graduate of Twist Yoga's Teacher Training. She is a lover of learning and takes yoga classes wherever she happens to be in the world and considers that to be a huge part of all travel experiences. She has a passion for restorative yoga and slow-flow practices. Ali has been teaching high school for 20 years where she continues to bring mindfulness practices to her students. Through teaching both yoga and high school, she sincerely hopes to provide her students with tools to use to become calmer, stronger, more confident, and more content.
Ali instructs the following:
What a great way to end a busy day! Class will be focused on pranayama (breath) and seated postures. Gentle yoga classes are typically appropriate for those who want a softer, slower paced and relaxing practice. Unlike Yin, we will not be holding postures for long periods of time, but we will move at a slow moving pace. You will leave feeling very relaxed and stress free.

Class will be not be heated but we do like to make it cozy so layer your clothing for your comfort level.




Restorative Yoga is a therapeutic style of yoga which utilizes props to make it easier for the body to get into certain poses, and thus, surrender to the pose. Practicing poses using props provides a completely supportive environment for total relaxation. The more your body is supported in the poses the deeper the sense of relaxation. Relaxation is a state in which there is no movement, no effort, and the brain is quiet. Typically, Restorative poses are sustained for ten minutes or for as long as you are comfortable. This deep relaxation will help you feel healed and nurtured from within. Combine this with Yin yoga and you get an amazing blissed out practice!

This class is held in the non-heated room.